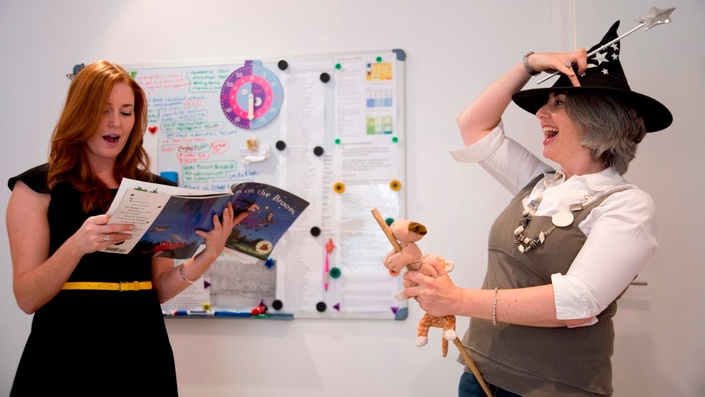 Literacy Fun-da-men-tools: Helping you prepare your child for school
A STEP BY STEP GUIDE THAT BUILDS YOUR CHILD'S PRE-LITERACY SKILLS
Join the fun and buy today!

---
Literacy Fun-da-men-tools
---
Build your child's confidence and equip them with the tools they need to thrive at school with our step by step, fun and engaging pre-literacy foundation program.
---
The transition from home to formalised schooling can be challenging for many children; socially, emotionally and educationally. It is important for children to have foundation literacy skills in place in order to feel confident when starting school.
Is your child due to start school soon?
Are you concerned your child might not be ready for school yet?
Is your child at school but struggling with their alphabet and reading?
Has your child had a history of pronunciation problems?
Do you worry that they don't recognise letters or sounds?
Are you troubled that they have difficulty listening?
Do they struggle to identify or create rhyming words?
Are you worried that they can't write letters?
Do you live in the UK? Has your child been affected by school closures due to COVID-19?
If any of these questions or similar concerns play on your mind, then our Literacy Fun-da-men-tools program could just be what you and your child need to feel confident and excited at the prospect of thriving at school.
---
Building your child's skills and confidence
---
Our step by step, fun and engaging, pre-literacy foundation program builds confidence by equipping children with many of the skills they need to thrive during their early years at school:
• Phonological awareness (rhyme, syllables, sound identification)
• Handwriting (letter formation, fine motor, drawing)
• Vocabulary (themes, concepts, comprehension)
• Following instructions (listening, observation, memory)
• Auditory discrimination (distinguishing between similar sounds and words)

---
Each session contains consistent components and builds sequentially, allowing you and your child to practise as much as you need to, in order to feel confident before moving on to the next session.
---
The Language Tree helps you to create a fun, inclusive, nurturing and multi-sensory learning environment for your child, with the added bonus that you will be actively participating in your child's learning journey and all from the comfort of your own home! It's important to note that certain pathways in the brain (auditory, visual and kinesthetic) as well as all phonological skills need stimulating before reading and writing can occur. This program is ideal for building those pathways and skills.
---
There are nine sessions in the program. Each session is themed and contains six to nine instructional videos demonstrating how to play the game-based activities as well as explaining which skill is being developed. These videos are accompanied by comprehensive, easy to follow activity plans, instruction sheets, worksheets and dozens of beautiful resources for you to download and use.
---
DISCLAIMER: This course is intended to be used as a home program to support parents in preparing their child for school. It does not replace assessment, diagnosis or treatment from a qualified speech and language pathologist/therapist. If a parent is concerned about a persistent speech, language or literacy issue, they should seek face to face professional guidance.
VIDEO MUSIC: www.bensound.com
Your Instructor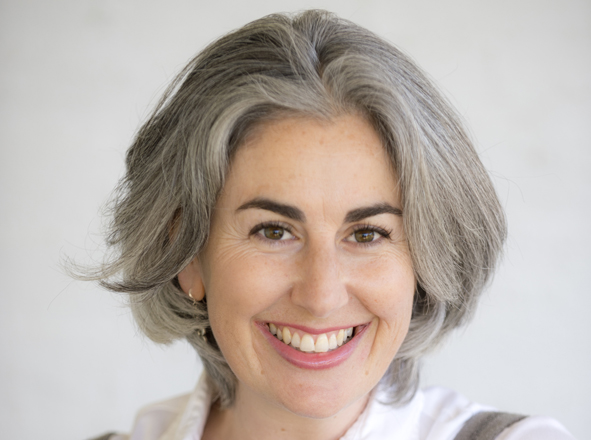 Hello, I'm Vicki, a qualified speech & language pathologist/therapist.
I have over 32 years of professional experience working with children and their parents.
I am the founder and proprietor of The Language Tree, a speech, language and literacy clinic based in Sydney, Australia www.thelanguagetree.com.au.
I pioneered the use of The Spalding Method® in my London based clinic, Spellit Practice www.spellitpractice.co.uk before returning to Australia to develop the TLT System®.

Children who attend my clinics, typically make 12–18 months progress in their reading skills after 12–24 hours of direct therapy. This level of success is due to the strength of the TLT System® and also having a parent present in the therapy sessions to ensure they learn, consolidate, support and implement the method at home.
I have adapted the TLT System® into two online programs (Literacy Fun-da-men-tools and Literacy Read and Write) so that those who cannot attend the clinic can still benefit from my literacy expertise.

I specialise in treating children with literacy, language and articulation disorders and I am also a published author. Along with two colleagues, I wrote "Total Phonology", a research based manual that stresses the importance of establishing phonological awareness skills at a pre-school level, in order to minimise literacy difficulties in the primary school years. This manual focuses on providing training to encourage parents to play in a guided and rewarding manner with their children at home. This manual became the foundation for our school readiness program in the clinic and its online sister program, Literacy Fun-da-men-tools.

I thoroughly enjoy working with children of all ages from pre-school to adolescence and provide a range of services in addition to direct 1:1 therapy, including home programs, master classes, holiday intensives, parent and teacher training workshops.
I have delighted in helping more than 4,000 children to read and write during the course of my rewarding career.
Families from all over Australia and overseas often bring their children to receive specialist literacy treatment at The Language Tree.
The Literacy Read and Write online program is designed to empower parents, teachers and speech pathologists to work actively with children in a step by step and engaging way. Over the last 20 years, I have developed the TLT System®, and eight years ago I began a voluntary, collaborative education project with Raw Impact, a Cambodian based charity www.rawimpact.org. I devoted time and clinical resources, adapting the TLT System® to train teachers and children in Cambodian village schools to speak, read and write English.
I am qualified in Integrated Listening Systems (iLs), The Spalding Method®, parent-child interaction and completed the Defeat Autism Now (DAN) Practitioner training.
Erin Hopkins: Specialist Literacy Coach
If you would like extra support there is also the option of working with Erin, our specialist literacy coach who offers sessions over zoom. Erin has worked as a creative writing and high school English teacher, ESL teacher to both children and adults and is also a mindfulness teacher in primary school. She has two bachelor degrees in English and Communication/Journalism and Master's Degree in Education. Erin is also trained in Georgina Manning's Peaceful Kids Program.
Featuring 54 game demonstration videos, dozens of beautiful PDF course materials and bonus content!
What people are saying about Vicki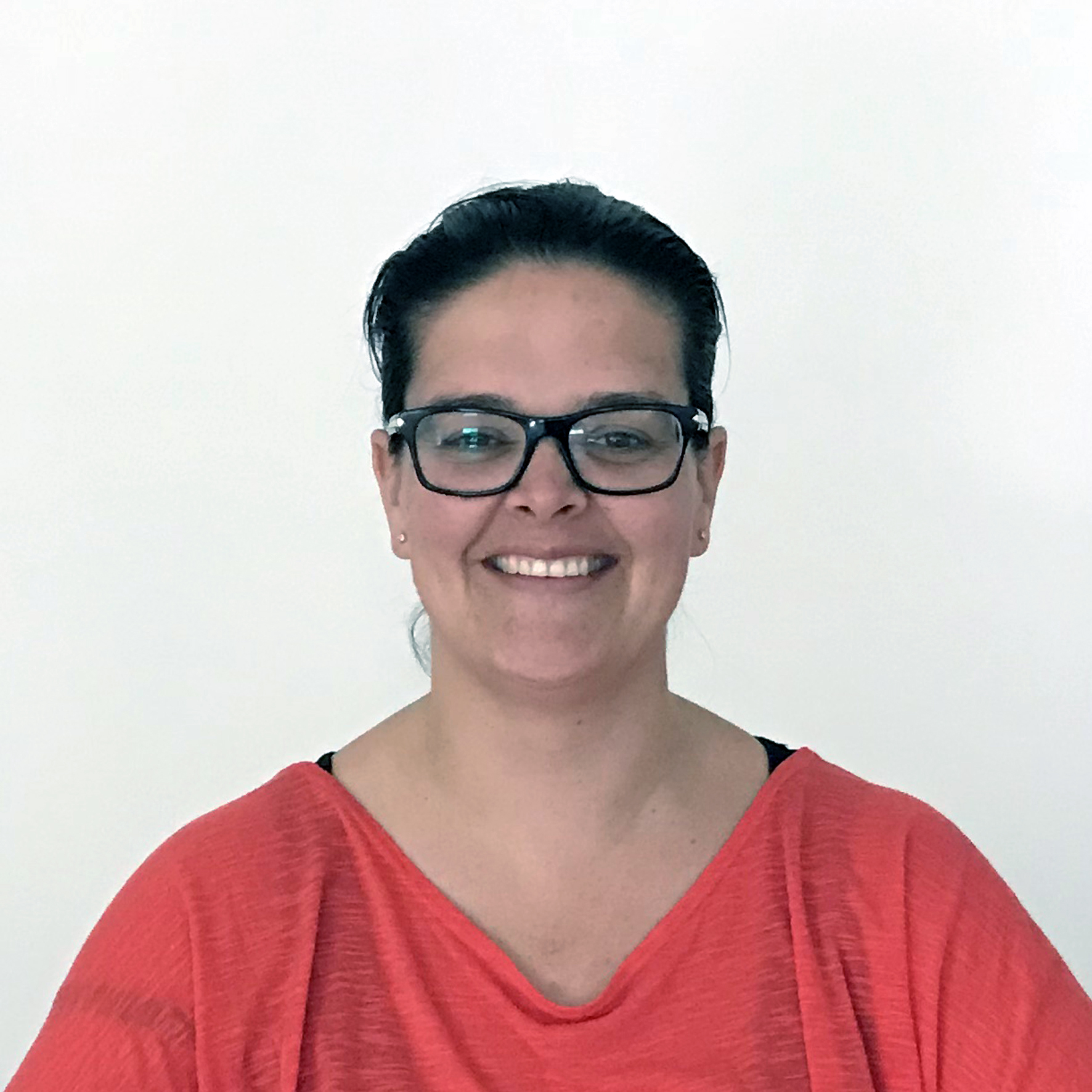 "It is obvious in my opinion that Vicki and her team have a huge love for children, a passion for teaching and are motivated by the joy that they see in the progress of every child that they have contact with. I would happily encourage anyone to incorporate The Language Tree's systems into their child's developmental program.
Our daughter started kindergarten this year after recently being diagnosed with a mild intellectual disability. It became evident very quickly that she would need external help outside the standard school system and we were very fortunate to be advised by both friends and also our paediatrician of Vicki and The Language Tree in our search.
From the first encounter with Vicki and her team, our daughter was at ease in a fun and stimulating environment. Each lesson is structured and sequenced to suit our daughter personally, with innovative fun games and worksheets that are interesting
and age/stage appropriate.
Since our daughter was little, she has had an extensive history of interventions and support from speech therapists, occupational therapists and physiotherapists. It has been difficult for her to retain and recall certain information and makes learning very difficult and
at times frustrating.
Our daughter tires easily and normally after 5 to 10 minutes of work she finds excuses
to stop.
What I've witnessed since we began going to Vicki's clinic is that my daughter loves to go to each session. Vicki makes learning fun. I am amazed how my child has progressed each week, retaining the sound cards and hand cues and responding to their colours (this really helps support her memory recall). Vicki's method of connecting each sound to objects and toys to encourage and stimulate our daughter's focus has really worked, as she can now sit for approximately 30 to 45 minutes without a break. Homework is not a chore anymore as it fits into our busy family (of four children) with just 5 to 10 minutes a day of fun and achievable games, where positive reinforcement is key.
As a parent of a child with a learning disability it is so important to surround yourself, your child and your family with people who not only support you, but see the ability and potential in your child. As a parent, I have learnt so much from Vicki to help our daughter.
I feel confident and positive that I can assist my child in the learning process more now than ever before."
Cait, Sydney, Australia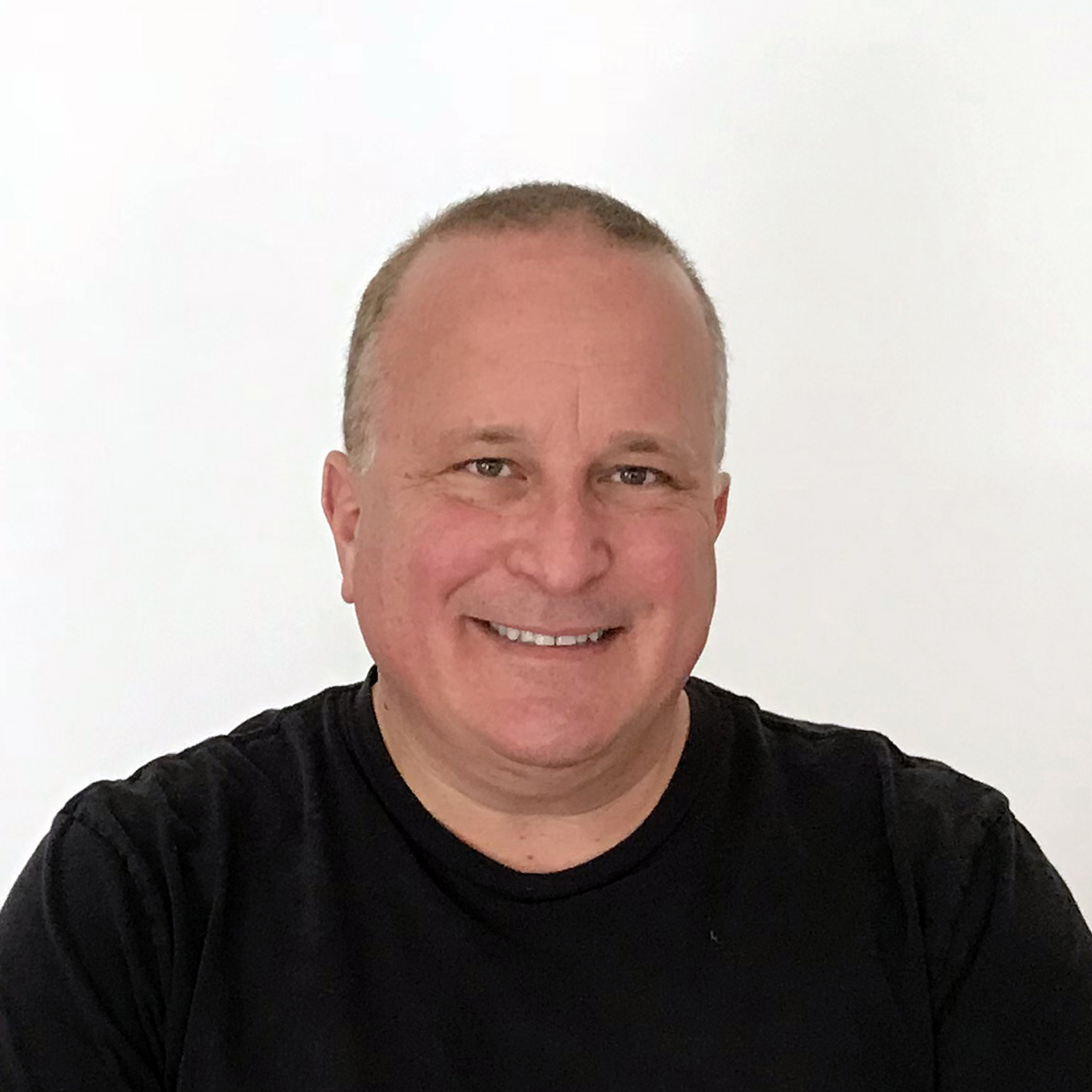 "Many people have dedicated their lives to topics that most of us take for granted: Louis Pasteur and his work with milk; Thomas Edison and the lightbulb; and comically, Willy Wonka and the cocoa bean!
Vicki has done just that too, with literacy and the improvement of a child's language.
Attending Vicki's clinic for the first time, it is clear she commands immense knowledge on this topic. However, it is not until you spend some time with her that you realise this knowledge comes from a lifelong passion and dedication to help as many children as possible, while empowering the parents to improve their child's skills. It is all
somewhat magical!
I knew my son was behind his peers at school, but it wasn't until that first meeting with Vicki that I saw just how far behind he really was. As a parent I was very upset.
Then, in the following sessions, Vicki magically opened the doors to the Chocolate Factory!
The clinic and the way we learn is colourful, playful and fun. While my son looks forward to each visit, what he doesn't know is that he is learning, and learning at an incredible pace.
Vicki's program is very structured and sequenced, although you may not see or realise this at first. You can't – you and your child are having too much fun!! However, just like the Chocolate Factory tour, the minute you and your child walk through those doors, Vicki has a proven literacy plan, developed over 20 years of dedication, that she puts into place. Simple activities, from board games to trampolines, are really exercises in skill building and improving focus, and best of all we can easily practice these at home too. As my son improved, Vicki's sequences moved us through vocabulary building on to phonetic sounds and then to proper handwriting.
Just eight months after seeing how far behind my son really was, he has shown 24 months of improvement. Being a visual learner, the colour of the Sound Cards supported his memory and retention. His listening skills and new syllable recognition have blended impressively into fluid reading, and as a parent I've become addicted to many of the fun learning games my son and I now play even when out and about or walking!
It's been amazing to witness the progression my son has had through the efforts of Vicki and her team. It's helped him immensely and provided me with tools I didn't even know existed.
Thank you Vicki for providing the fundamental tools of fun!"
Peter, Sydney, Australia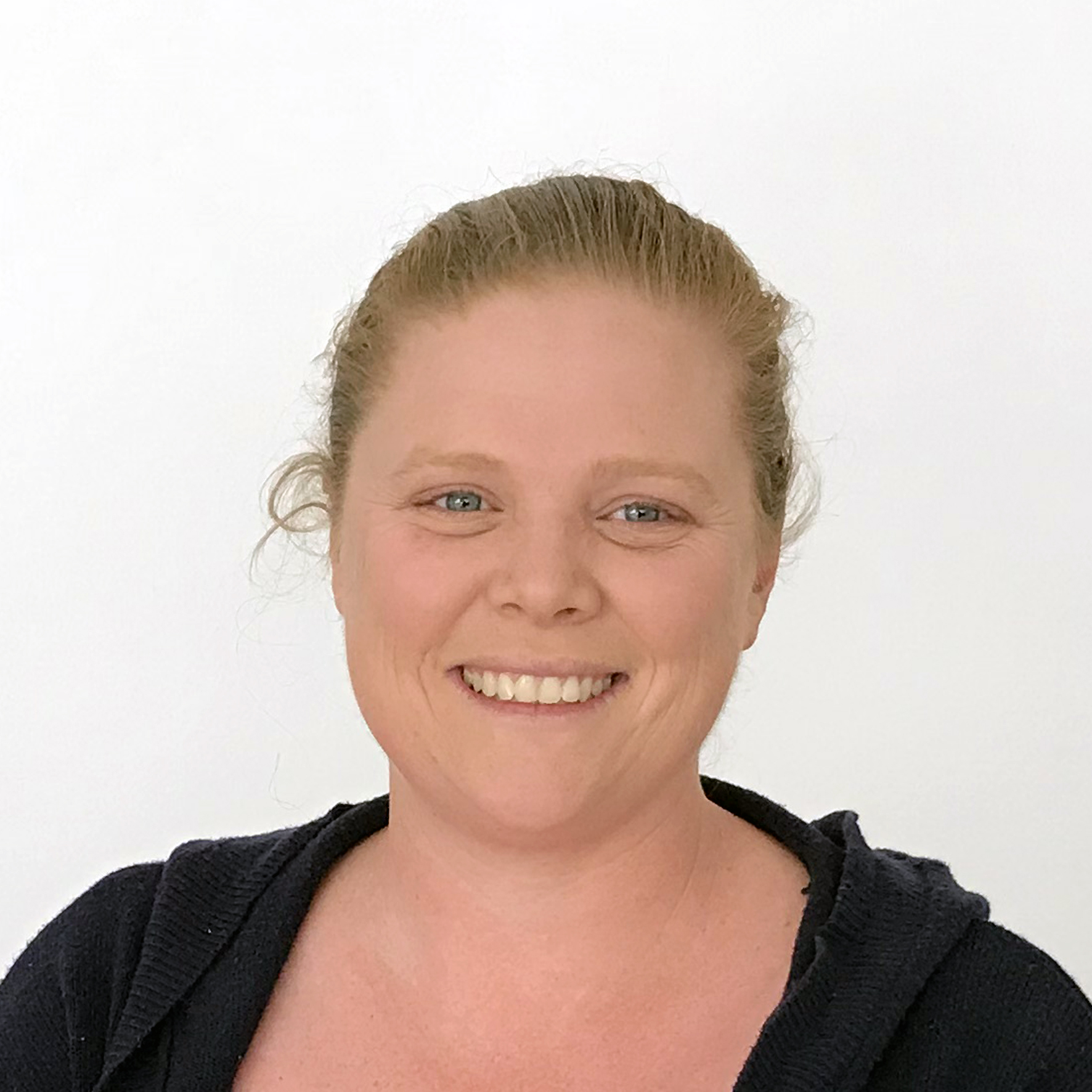 "We were recommended to The Language Tree via a very dear friend who couldn't speak more highly of Vicki and her team. As a mother to two girls, I believe it is important to have confidence in the activities we enrol our children in. Because of this I thoroughly researched several programs and clinics before starting to work with Vicki.
We started individual intervention for my eldest and she was making leaps in her speech development in a matter of a few weeks.
When I enquired about Literacy Fun-da-men-tools, it was clear that the structure of
the program and the method by which it was delivered was unlike any I had
previously researched.
The program was very holistic and targeted a wide range of school readiness skills, in preparation for successful literacy, letter formation and listening. The program also covered turn taking to promote sharing.
Each session's structure was clearly explained and all the 'at home' activities were fun, achievable and provided us with great knowledge as well as empowerment to continue the school readiness journey at home.
We still play some of the games that we both learnt throughout the program and I firmly believe the progress that my daughter has experienced during the first six months of 'big school' has been greatly supported by the success and learning she gained during Vicki's Literacy Fun-da-men-tools program.
I can't recommend this program more highly. It has shaped the way we build the fundamental skills needed for early literacy.
Vicki has not only taught my children, she has also empowered me and changed the way I play with my girls. She has literally revolutionised the way we play in our house. My husband and I now feel 100% confident to provide the right learning opportunities for
our girls.
I don't know where our family would be today without the love, guidance, education and support that Vicki and her team have given us. We are now engaged in program two, where my daughter is learning the full range of Sound Cards and as a result is in the top reading group at school.
Vicki and her team are very loving and kind, they know exactly how to motivate the children and encourage them throughout their learning process.

As a qualified Occupational Therapist (OT), I believe in a wholistic approach to learning. I know the importance of building strong rapport with and confidence in speech therapy colleagues and how this relationship can support the foundation for a child to develop across areas of difficulty. Once a child builds trust in their therapist they feel safe and secure to challenge themselves and step out of their comfort zone, in order to tackle new learning opportunities to further their knowledge and development.

My youngest daughter now attends weekly sessions with Vicki and has also developed great confidence in her speech and language.
Thank you Vicki, you are amazing!!"
Morgan, Sydney, Australia
Frequently Asked Questions
How long do I have access to the course?
After enrolling, you have unlimited access to this course for as long as you like - across any and all devices that you own.
When does the course start and finish?
The course starts as soon as you purchase it and you can access it forever! It is a completely self-paced online course - you decide when you start and when you finish. However for your child to get the maximum benefit, since it is a skill-building course, it is best to complete all nine sessions within three to six months, as they transition into their first year at school.
How long should the course take to complete?
You know your child best, so you can pace the course to suit their needs. Our recommended timeframe is to try to complete one session within one to two weeks. If there is too long a gap between games, your child might forget what they have previously been shown and their skills will not build so easily. As a general rule of thumb, "little and often" is best!
What specific skills do the games in this course build?
This course is designed around seven fundamental pre-literacy skills, with a game or activity that aims to build competence in each of these areas: 1. Sound to Letter Correspondence (Sound Cards), 2. Syllables, 3. Letter Formation & Drawing, 4. Auditory Discrimination, 5. Following Instructions, 6. Rhyme, 7. First Sound Identification. These seven topics repeat and build in complexity over the nine sessions.
How easy is it to play the games?
The games are very easy to play as they have instructional videos that accompany them, as well as simple to follow written instructions. There is often a demonstration video of me playing the game with a child.
How much preparation time is required for each game?
You only need a few minutes to prepare for each game. All teaching materials are provided, so you just need to print these out, then follow the written instructions and / or watch the short instructional videos. At the beginning of each of the nine sessions are all the materials you'll need for that session. It's a good idea to print the whole session in one go and keep these well organised in a file / folder.
Do I need to play the games in a specific order?
Yes. Please play the games in the sequence provided as each game gets slightly harder as the course progresses. The aim is that your child's skills should build comprehensively over time.
Do we have to play all the games from a session on the same day?
No. You can take your time or repeat games as many times as you wish. It's a good idea to aim to complete a whole session's worth of games (six to eight games per session) over a one to two week period.
Are there any additional materials/supplies that I need for this course?
You will need a colour printer plus: a few counters, colouring pencils, a dice, a pencil, a few family photos, sticky tape, lego or wooden bricks and a pair of scissors. A full list is provided in the bonus section of the course.
Can I buy this program as individual modules at different times?
No. This program is bought as a whole, since each session builds and relates to the previous one, in order to effectively develop your child's skills. As mentioned above, you can take your time or repeat games as many times as you wish, as long as you play the games in the session sequence.
I'm so busy, I have little time to play with my child at home. How much time does each game take to play?
Each game lasts for approximately 5 to 10 minutes and the instructional videos are only 1 to 2 minutes long. This short timeframe has been designed specifically to take into account families with busy lives, as well as children's developing concentration, attention and listening systems.
Why did you create this course?
There are two main reasons, why I created this course; 1. I find it heartbreaking to see happy, confident and enthusiastic four and five year old children going off to school, only to witness their confidence diminish half way through or towards the end of kindergarten/reception. Simply put, the phonological skills they could have arrived at school with or certainly should have consolidated in their first few months in Kindergarten/reception, could have been developed at a pre-school / early Kindergarten stage, had they had the chance to play simple games targeting phonological skills (rhyme, syllable segmentation, awareness of sounds in words) and handwriting instruction. In short, the aim of this course is to act as a preventative measure to potentially avoid months of remedial intervention, as research indicates that children with strong phonological skills do well in literacy, compared with those with weaker skills who subsequently struggle. 2. I created this course in response to requests from many parents, who have asked over many years, why my highly effective methods and quality materials were not more widely available. As such, Literacy Fun-da-men-tools is the result of 28 years of practical application of games, activities and research used in my clinic.
Can I use toys and objects instead of the picture sheets that you've provided?
Yes, absolutely feel free to substitute toys or objects for the picture sheets if you have matching items. If you don't have an exact match, be sure it fulfils the criteria of the game. For example if it's a syllables game focusing on three syllable animal words, you could substitute your child's toy crocodile (croc-o-dile) for the picture of a kangaroo (kan-ga-roo). Children love toys, though sometimes I have found these to be more distracting, so it's entirely up to you to gauge your child's preferences / reactions.
My child does not like to write or draw and finds it hard to complete worksheets. Can we still do the course?
Yes you can, but you will need to substitute various components. This course provides all the materials in worksheet and picture sheet format for you to print and use wth ease at home. However in the instructional videos I mention that it is a good idea to substitute the toys photographed in the picture sheets provided with real toys instead if you wish. For instance if you have a toy elephant you can use this instead of the photograph of the elephant to achieve the same outcome (e.g. identifying number of syllables in the word 'elephant'). I have seen children in the clinic who refused to pick up a pencil, so for several months, I helped establish and develop their motor patterns for each letter shape by spraying shaving foam onto a large, flat tray and getting them to use their finger to write the letter shapes in the foam. It was messy, fun, creative and it worked - they learnt their sounds and spellings! Eventually they did pick up a pencil. Feel free to replace the worksheets with a tray of shaving foam and get your child to use their finger as the pencil!
Why do you omit a few letters of the alphabet?
The focus is on teaching high frequency alphabet letters (characterised by 22 Sound Cards) and on writing 13 letters, all of which have the components needed to form the few letters that are not taught. For example your child will be shown how to write /u/ and /j/ but not /y/ as once they can form /u/ and /j/ then /y/ should be straightforward to form as it's made from the same components. In addition to /y/ the other letters that have also been omitted are: /v/, /x/ and /z/ as these require angled strokes that children find harder to form. Providing children with a strong grasp of most basic letter components should stand them in good stead when they start school.
My child is already in Year 1, and has bizarre spellings that do not seem phonetic in nature. Why is is this and could your program help?
Bizarre spellings are usually attributed to two things: they either reflect a child's pronunciation or the place in the mouth where similar sounds are made. For instance the sounds /p/, /b/, /m/ are all made with the lips and /t/, /d/,/n/ are all made with the tongue tip. So it is possible that these could be interchanged if your child isn't using the full cues (voiced and nasal qualities of the sound) available to them, e.g: 'bib' might be misspelt as 'pib' or 'pim'. Similarly, 'bed' might be misspelt as 'met' or 'pen'. Speech pathologists have a clear understanding of the types of sounds (plosives, fricatives etc) and of their positions in the mouth and as such seemingly bizarre spellings may not be so odd after all, if viewed in this way.
My child can't pronounce 'th'. Will this affect their spelling when they get to school and do you cover this sound in this course?
Spelling in the initial stages of school often reflects a child's pronunciation, as they are 'sounding out' words themselves. Therefore if your child pronounces /th/ as /f/ they may indeed spell words like 'thing' as 'fing'. Similarly if your child pronounces /r/ as /w/ they may indeed spell words like 'red' as 'wed'. These are typically the last two sounds to mature. In this course we address the pronunciation of /th/ through the use of Sound Cards and hand cues and rhyming pairs games.
Is this course only for 4 to 6 year olds, or could this course help my older child who has developmental delay?
This course is designed to develop and strengthen your child's phonological awareness skills, auditory pathways and hand writing direction (early motor patterning). If your child has any difficulties in these areas, despite their chronological age this course could help them.
I'm a grandparent and I am short of ideas for games to play with my grandchildren. Will this course give me ideas?
Yes, absolutely. I have worked with grandparents as well as parents in my clinic. All the games have been tried and tested many times and are easy and fun to play with your grandchildren. They should also help you generate other game ideas using similar themes.
My child doesn't know their whole alphabet and has just started school. Will this course advance their alphabet knowledge?
This course aims to advance your child's alphabet knowledge. Many children will commence school knowing most of their letters. As they progress through their first year of school, children should learn both the names of the letters in the alphabet, and also the sound(s) which each letter makes. This course is designed to teach your child most letters of the alphabet, through the use of Sound Cards which represent the sounds that English letters can make. For example: the letter "a" can say 'a' in apple / 'ay' in paper / 'or' in water / 'ah' in bath. Your child will be shown how to pronounce and recognise 22 Sound Cards and also how to form 13 letters in order to develop their early handwriting skills.
Will this course provide the language concepts that my child needs to understand when they start school?
This course provides many of the language concepts your child will need to understand during their first year at school. It is important for them to have a solid grasp of colours, numbers and shapes as well as size concepts (big, little, small, large, tall, short etc), and prepositions (in, on, under, behind etc). This knowledge is vital for following instructions, answering questions and overall learning in the classroom. For example their teacher may say: "Go and get your little, green book from the middle shelf and put it under the big books on my desk."
Will this course confuse my child, or will it support what's being taught at school?
This course aims to develop your child's pre-literacy and early literacy skills (known as phonological awareness). The games and activities are specifically designed to support and underpin what your child learns at school and should not confuse them.
My child is currently seeing a speech pathologist/therapist. Could this course complement their therapy?
Children typically need face to face therapy to remediate any diagnosed speech, language or related issue. This course is intended to be used as a home program to support parents in preparing their child for school. It does not replace assessment, diagnosis or treatment from a qualified speech and language pathologist/therapist. It may complement the therapy program your child is currently receiving from their allied health care professional, but it is always best to check with your speech pathologist/therapist first.
My child's literacy is still very poor. I've done a school readiness program with them already. They are in Year/Grade 2. What should I do next?
By Year/ Grade 2 research indicates that children should have well established phonological awareness skills, allowing them to move to the next stage of literacy development with these underlying skills intact. If these skills are not yet established, it would be prudent to seek out the help from other professionals for various assessments and possible intervention. Those in the multi-disciplinary team who may be able to help your child include: Speech Pathologist/Therapist, Occupational Therapist, Educational Psychologist, Paediatrician, Optometrist (including Behavioural Optometrist), and an Audiologist (including those audiologists who can check for auditory processing disorder).
Does this course offer good value?
Absolutely! There are 54, specific literacy skill building games to play throughout the nine sessions (six games per session). Each session also contains a storybook suggestion and a bonus activity. There are also hints and tips on fun ways to engage your child. If you and your child were to see Vicki face to face this amount of tuition would take 9 to 15 sessions to complete (depending on your child's attention span and ability) and would cost between AU $1,350 to AU $2,250. The course price has been carefully considered to enable as many children as possible to have access to these vital, literacy fundamental skills.
What if I am unhappy with the course?
I would never want you to be unhappy! If you are unsatisfied with your purchase, contact me in the first 30 days and I will give you a full refund.